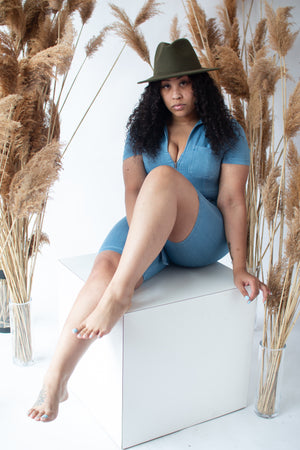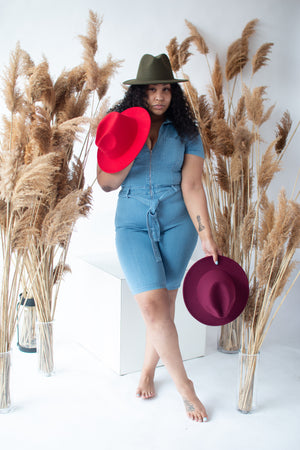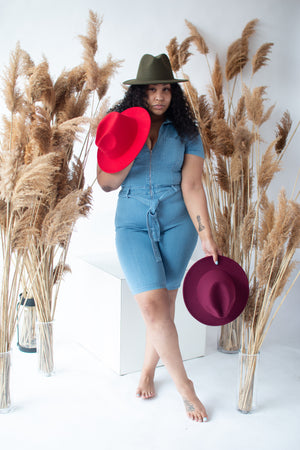 Let's get into this all denim romper! I LOVE everything about this. I think denim is just my all time favorite! Everyone deserves to have a denim piece in their closet.

Our model is wearing the "It's Giving Denim" romper and she paired it with our olive green Fedora hat which is also available. ⠀⠀⠀⠀⠀⠀⠀⠀⠀
⠀⠀⠀⠀⠀⠀⠀⠀⠀
Model:
5'5
200 lbs
zipper closing
belt attachment
wearing a size large.
great stretch ⠀⠀⠀⠀⠀⠀⠀⠀⠀
⠀⠀⠀⠀⠀⠀⠀⠀⠀
⠀⠀⠀⠀⠀⠀⠀⠀⠀