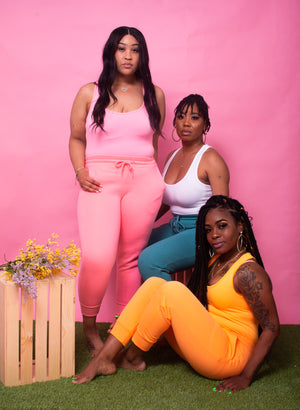 The "Spring Fun" Racerback Bodysuit
Are you in need of something a little more relaxed? 
Do you just want to feel comfortable at home?

Our "Spring Fun" racerback bodysuits came at the perfect time. The bodysuit come in
3 different colors that you'll love in your wardrobe. 

The bodysuit has amazing stretch, and would be the perfect 
match for our "Spring Fun" joggers.